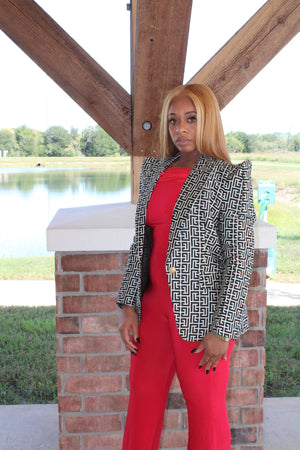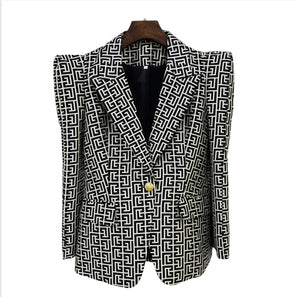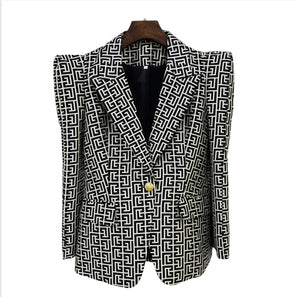 All About Your Business Blazer
This everyday blazer does a lot for your silhouette. It's tailored nicely and makes your shoulders look great even if you're a slouchy person, while snatching your waist line in. 
A slim, tailored fit with detailing designs. Featuring a classic collar, peak lapel, and single button closure.
Fabric:  Cotton, Polyester
*Do not stretch...Size Up